Christmas Countdown
The Health Action team is encouraging classes to countdown to the holidays by completing a daily exercise activity. 
Healthy Active Schools Symposium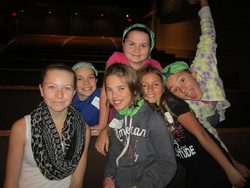 On Thursday, October 17th, 6 students and one teacher from Pioneer attended the Healthy Active Schools Symposium in Red Deer, AB.  The day was spent collaborating with other schools and planning initiatives that will promote healthy choices among Pioneer students this year.  It was a fun, full day of energizers and great ideas!